Liquidation of Commercial Assets
Wednesday, July 29th to Wednesday, August 12, 2020
910 San Antonio Road, Palo Alto, California 94303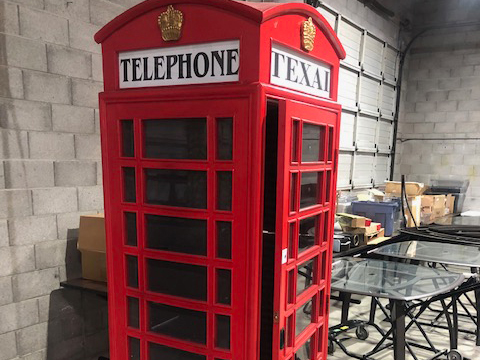 Contact Information:

Contact: Ed Garcia
Company: Silicon Valley Auction Service
Address: P.O. Box 361465, Milpitas, California 95036-1465
Phone: (408) 219-1166
Inspection:
Preview by appointment ONLY, August 4th, 5th and 6th, 2020
Auction Item Removal:
We do not have resources for shipping. Buyer must arrange for a carrier service to pick up and ship their items. Cost, responsibility, and risk of removal of purchases remain with the BUYER! Buyer must arrange to pick up by August 21st 5 pm PST or have items shipped at buyer's expense by August 21st 12 noon PST. NO EXCEPTIONS. It is the Buyer`s responsibility to restore/repair all real or personal property that is altered or damaged as a result of the removal. Purchases must be removed from the premises in the time allocated as announced and/or posted by the Auctioneer. Silicon Valley Auction Service reserves the right to charge the Buyer for the costs of storage and/or disposal beyond the removal period. Items not picked up in the time allocated will be considered abandoned. NO purchases may be removed until after the conclusion of the sale.